Greens for individual traffic
The green member of Salzburg's country parliament Heidi Reiter invites April 19th to a press conference and gives an interview on a scooter. A scooter? It's natural an electric scooter.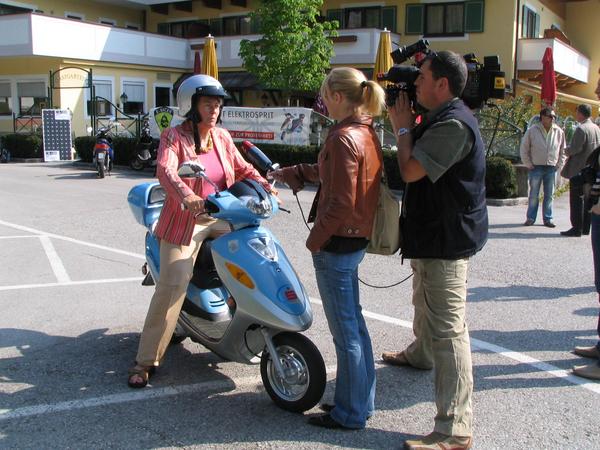 Motorized individual traffic had been up to now chained to fossile fuel and all the consequences like climate change and war for oil.